Kenji Ushiro Sensei 
---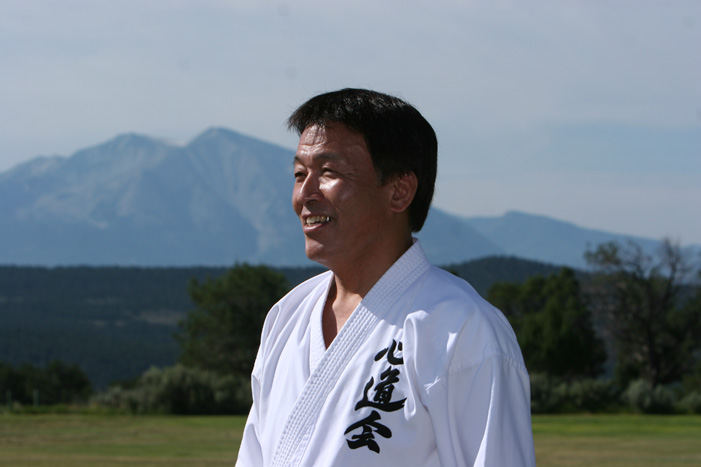 Kenji Ushiro is a businessperson and expert in engineering, as well as one of the greatest martial artists who ever lived.
Born in 1949, Ushiro is the 8th dan and Hanshi of Soshinkan Karatedo, the 7th dan and Kyoshi at Iaido of the All-Japan Kendo Federation. He was Head of the Technological Research Institute of Yoshimura Electric Co.Ltd. and Managing Director in 1986. He became President of Kaga Components Co.Ltd. in 1997. In 2004, he founded his own school, UK Jissen Juku. After retiring from the corporate world, he devotes himself to teaching various people with different backgrounds, not only Karate but professional sports athletes, coaches, university and high school students, as well as business people. The age of the students varies from 6 to 75 and he teaches within and outside Japan by exercising his own evolutionary teaching method, Ki.
Ushiro Sensei's mastery of ki, as expressed through his karate, is at a level rarely seen in the world of martial arts. He is a highly sought-after instructor in Japan and author of several books on martial arts. His second book, Karate and Ki, has recently been released in an English version.

" Karate and Ki "
-The Origin of Ki – The Depth of Thought –

What is "Ki"? How you can make it yours?  ―― It is in "the depth of thought." Ushiro Shihan has been teaching and coaching a great number of people all over the world using his original method of "Ki" that maximizes our potential ability. "Karate and Ki" is a milestone of life, many readers say.
[Shopping cart]